Filed by Genesis Park Acquisition Corp. pursuant to
Rule 425 under the Securities Act of 1933, as amended
and deemed filed pursuant to Rule 14a-12
under the Securities Exchange Act of 1934, as amended
Subject Company: Genesis Park Acquisition Corp.
(Commission File No. 001-39733)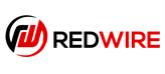 REDWIRE ANNOUNCEMENT: CHANGES TO REDWIRE AND GENESIS PARK WEBSITES
The following communications were made available by Redwire on Redwirespace.com on March 25, 2021.
A Message From Our CEO
Over the past year, we have made a series of strategic decisions to achieve one goal: build a company that will accelerate humanity's expansion into space. Each step has been intentional, bringing together the talent and technology necessary to solidify our position as the mission partner of choice and preeminent developer of space infrastructure. Today, we announced a major milestone on our strategic path: Redwire Space will be going public through a strategic merger with Genesis Park Acquisition Corp., a publicly traded Special Purpose Acquisition Company ("SPAC").
We believe the future of space exploration will be defined by transformational technologies that enable new capabilities on orbit, open new markets for economic expansion, and provide a sustainable future for humanity beyond low Earth orbit. Through this merger announcement, Redwire will scale its innovation ecosystem, further solidifying our position as the mission partner of choice and accelerating the development of the next generation of space infrastructure. At Redwire, we will build above, supporting humanity's expansion into space and shaping the future of space exploration for generations to come.
Peter Cannito
Chairman and CEO of Redwire
HERITAGE + INNOVATION
Redwire is the leading developer of mission critical solutions and high reliability components for the next generation of critical space infrastructure.
Combining decades of flight heritage with the agile, innovative culture of a commercial space platform, Redwire is primed to deliver end-to-end solutions to meet the wide-ranging needs of our customers and significantly advance the future of space exploration.