Filed by Genesis Park Acquisition Corp. pursuant to
Rule 425 under the Securities Act of 1933, as amended
and deemed filed pursuant to Rule 14a-12
under the Securities Exchange Act of 1934, as amended
Subject Company: Genesis Park Acquisition Corp.
(Commission File No. 001-39733)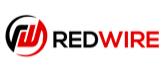 REDWIRE OVERVIEW VIDEO TRANSCRIPT
We have always been called by the stars.
At Redwire we are delivering the next generation of space infrastructure.
Whether we are enabling missions through our essential spacecraft components, contributing to a growing low Earth economy through innovative product development, or revolutionizing spacecraft architecture through robotic manufacturing and assembly on orbit, we are the mission partner of choice for space exploration and operations.
Our mission delivers reliable, economical, and sustainable infrastructure from the Earth to the Moon and beyond.
With more than 50 years of space flight heritage Redwire has the talent and the technology to deliver new capabilities on orbit and accelerate humanity's expansion in space.
This is the next golden age of space exploration… and we are called to build above.
Redwire.
Forward Looking Statements
This document includes "forward looking statements" within the meaning of the "safe harbor" provisions of the United States Private Securities Litigation Reform Act of 1995. Forward-looking statements may be identified by the use of words such as "forecast," "intend," "seek," "target," "anticipate," "believe," "expect," "estimate," "plan," "outlook," and "project" and other similar expressions that predict or indicate future events or trends or that are not statements of historical matters. Such forward looking statements include estimated financial information, including without limitation, forecasted revenue and revenue CAGR. Such forward looking statements with respect to revenues, earnings, performance, strategies, prospects and other aspects of the businesses of Genesis Park Acquisition Corp., Redwire or the combined company after completion of the Business Combination are based on current expectations that are subject to risks and uncertainties. A number of factors could cause actual results or outcomes to differ materially from those indicated by such forward looking statements. These factors include, but are not limited to: (1) the occurrence of any event, change or other circumstances that could give rise to the termination of the merger agreement governing the proposed business combination; (2) the inability to complete the transactions contemplated by the merger agreement due