Filed by Genesis Park Acquisition Corp. pursuant to
Rule 425 under the Securities Act of 1933, as amended
and deemed filed pursuant to Rule 14a-12
under the Securities Exchange Act of 1934, as amended
Subject Company: Genesis Park Acquisition Corp.
(Commission File No. 001-39733)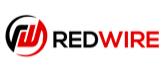 REDWIRE EMPLOYEE COMMUNICATIONS
EMPLOYEE NOTE
To: All@redwirespace.com
From: Leadership@redwirespace.com
Subject: Building an Enduring Legacy for the Redwire Team: An Important Message from CEO Pete Cannito
Team Redwire,
Over the past year, we have made a series of strategic decisions to achieve one goal: build a company that will accelerate humanity's expansion into space. Each step we've taken has been intentional, bringing together the talent and technology necessary to solidify our position as the mission partner of choice and preeminent developer of space infrastructure. Through this period of strategic growth, we have invested in our innovation ecosystem, assembled a world-class workforce, and continued to deliver cutting-edge solutions for our customers. Together, we now have the people, capabilities, and technology to make an enduring impact on the future of the industry and deliver on the inspiring promise of the Redwire mission.
Today, we announced a major milestone on our strategic path. We announced that we will be going public through a strategic merger with Genesis Park Acquisition Corp., a Special Purpose Acquisition Company (SPAC). You can read the press release here. The Genesis Park team is comprised of aerospace industry professionals that have deep financial expertise, extensive industry and investor relationships and a proven track record for successful M&A transactions. They are a great partner for us as we work to extend our position in the fast-growing global space economy – and this transaction will fuel our growth ambitions.
When the merger transaction is completed, which is anticipated to happen by the end of the second quarter of 2021, Redwire intends to become a publicly traded company on the New York Stock Exchange (NYSE). We believe this merger will accelerate the ability of our company to deliver on our transformative vision for humanity in space. Redwire is a company built to last, and this decision propels us towards an enduring legacy that will shape the utilization of space for generations to come.
As we transition into a public company, there are procedural changes and policy updates that will be communicated to the teams through your supervisor and management at the appropriate time. Additionally, I understand that there will be questions regarding the details of this merger. In the days to come, Redwire leadership will be hosting a series of virtual town halls and listening sessions across the company to discuss our future. We have also provided an employee FAQ document to address many of the immediate questions you may have.
1